Available on Line Messenger
LINE is a popular messaging app in Japan (where it is from) and other Asian countries. According to LINE, one third of Indonesians have LINE app installed. With that in mind, we're happy to announce that Sarah Shopper is now available on LINE!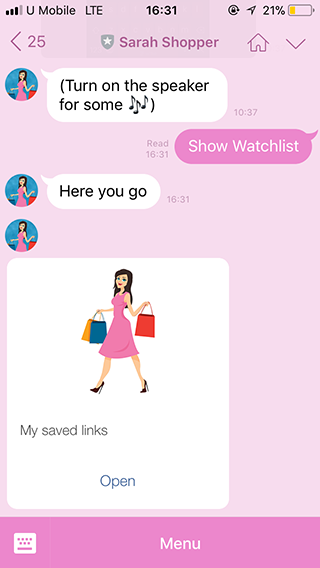 Do note that, at the moment, your account is not synced among messaging apps where Sarah Shopper is available. If you chat with Sarah on Facebook Messenger, Google Assistant and LINE, you will have three separate accounts, one for each platform.
Ready to chat with Sarah? Add her on LINE now!